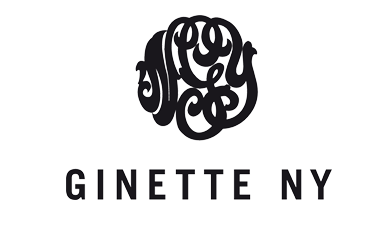 There was once a woman... Frédérique Dessemond, creator of the GINETTE NY brand. Born in Marseille, raised in a very special place, the Cité Radieuse drawn by Le Corbusier.
If you think about it, this "creative soil" already carried within it the total essence of the brand since its 2002 creation: modernity generated by two divergent universes pulling at each other, whose symbolic traces can be found in all GINETTE NY collections: sensual, solar, flexible, with the cultural hybridation that is naturally ascribed to Marseille, and minimalist, simple, with the pure geometrical lines of Le Corbusier's work.
It is no surprise that amongst Frédérique Dessemond's influences appear both Andrée Putman and musicians like Sade. Like an inner song that would find its strength in being able to create a completely original and innovative harmony from the confrontation of initially dissonant universes.
An unique DNA in the world of contemporary jewelry, a singular and artistic interpretation of urban modernity, that pulls off the feat of carrying the essence of vintage in its genes without any nostalgia, whilst freeing itself from it, to be spot-on with the times.