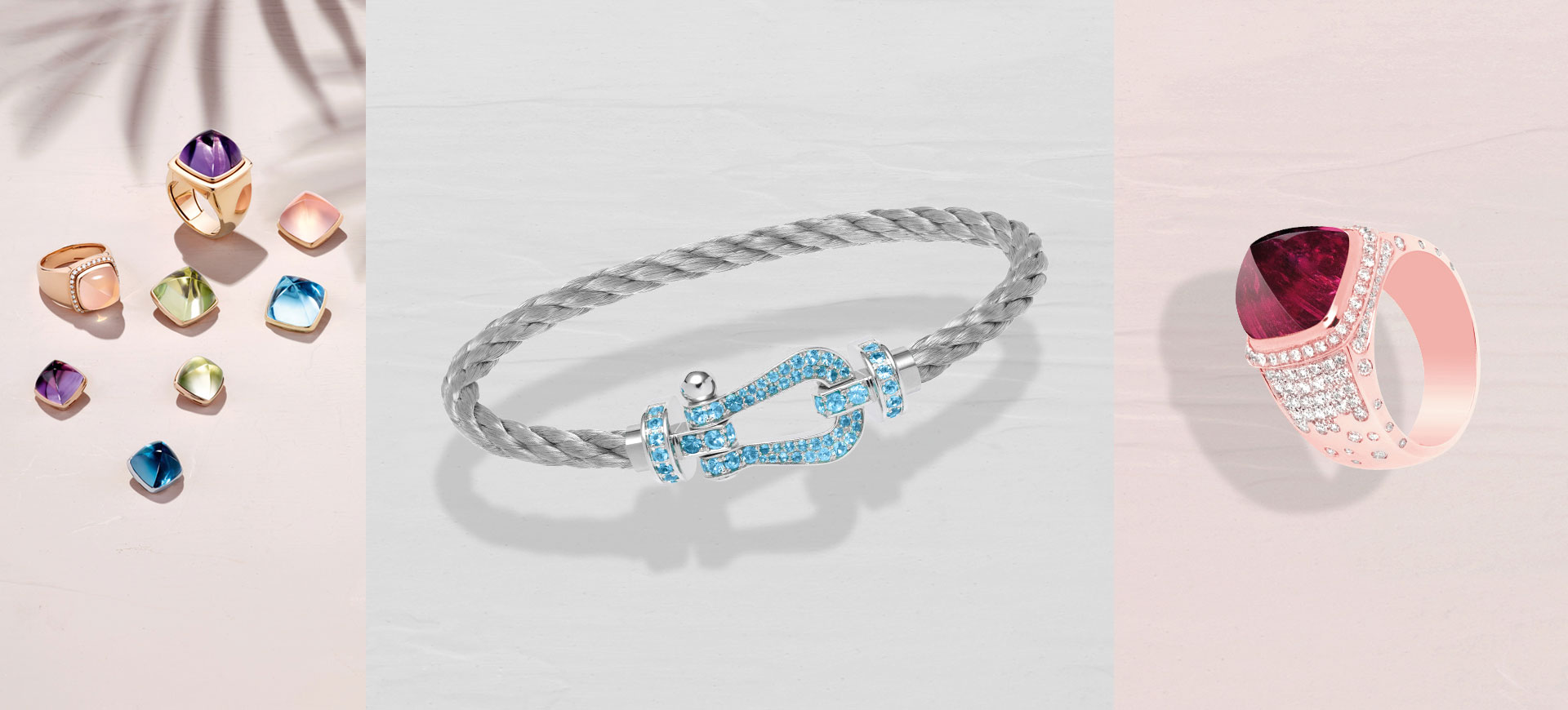 Fred Samuel was born in Buenos Aires in 1908, as the son of a Lorraine jeweler who emigrated into Argentina. While he spent most of his professional life in Paris, the lights of South America remained with him, inspiring each element of Fred's life work.
Early in his career, Fred Samuel was inspired by a type of pearl cultivated in Japan. Soon, he was recognized in an expert in the field, collecting the most beautiful specimens in the world. In fact, FRED's signature color, a pink-infused white, where inspired by these breathtaking gems.
Fred Samuel's name is synonymous with stones of color. When royals of Nepal asked him for pieces that could matching with the saris of the court in the 1950s, Fred's passion for colored stones ignites. His love of stones reaches its peak in 1977, when Fred Samuel presents the Golden Sun, a light yellow diamond of 105,54 carats, considered as one of the most extraordinary to the world.

Immersed in the hurly-burly of Parisian life of the 30s, he draws his creativity with the artists and will share throughout his life his passion jeweler with the iconic personalities of the 20th century. He is the supplier of the royal family of Monaco and meets princess Grace at the inauguration of the boutique of Monte Carlo. In 1962, he realizes the medal in gold of Jean Cocteau on the basis of an original drawing. In 1989, he draws a sublime necklace of 23 heart cut rubies interlaced by diamonds that was offered by Richard Gere to Julia Robert in the movie "Pretty Woman". From 1996 till 2012, FRED entrusted to the designer and creator Yan SICARD, the person in charge of the design studio, the design of numerous realizations of the domain of the jewelry and the high jewelry. In 2004 a ring in the shape of violin just like the works of Arman prefigures the perennially fashionable silhouette of rings Success.