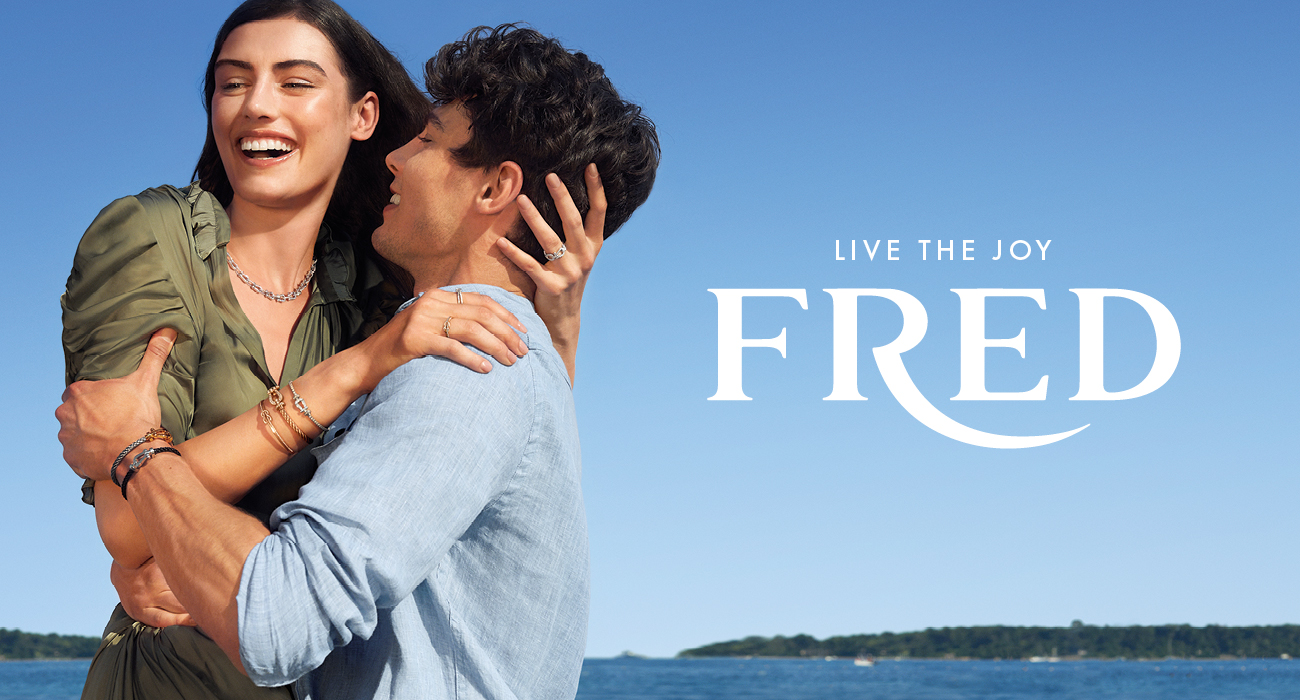 FORCE 10

One of the Maison's signature pieces, the Force 10 bracelet was created in 1966 and reflects both contemporary fashion and the maritime influence behind its inception. Force 10's multiplicity of shapes and sizes, vibrant colours, ability to mix and match, and interchangeable design make it synonymous with a bold, positive style of jewelry.
CHANCE INFINIE
Seizing your chance and daring. Chance Infinie transforms into a talisman whose subtle design is inspired by the lemniscate, the symbol of infinity and eternity. They represent the Maison's entirety, its past and present but also its view of the future.
PRETTY WOMAN
FRED is celebrating love and dedicating to it a collection of jewellery and high jewellery: Pretty Woman. At a time when love has acquired such personal significance for each of us, FRED makes of its new Pretty Woman collection a modern expression of love's many different facets, under the precept 'your way your love'.
Fred Samuel's name is synonymous with stones of color. When royals of Nepal asked him for pieces that could matching with the saris of the court in the 1950s, Fred's passion for colored stones ignites. His love of stones reaches its peak in 1977, when Fred Samuel presents the Golden Sun, a light yellow diamond of 105,54 carats, considered as one of the most extraordinary to the world.

Immersed in the hurly-burly of Parisian life of the 30s, he draws his creativity with the artists and will share throughout his life his passion jeweler with the iconic personalities of the 20th century. He is the supplier of the royal family of Monaco and meets princess Grace at the inauguration of the boutique of Monte Carlo. In 1962, he realizes the medal in gold of Jean Cocteau on the basis of an original drawing. In 1989, he draws a sublime necklace of 23 heart cut rubies interlaced by diamonds that was offered by Richard Gere to Julia Robert in the movie "Pretty Woman". From 1996 till 2012, FRED entrusted to the designer and creator Yan SICARD, the person in charge of the design studio, the design of numerous realizations of the domain of the jewelry and the high jewelry. In 2004 a ring in the shape of violin just like the works of Arman prefigures the perennially fashionable silhouette of rings Success.