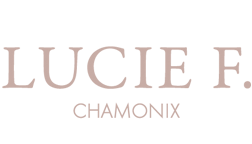 After two decades providing beauty and wellness services, the move towards jewellery was as natural as the breath-taking mountains that Lucie F. calls home. Chamonix is in itself a jewel crystal, stone and precious metals just how she considers her clients, who often become her friends. Lucie F. takes care of you and reveals your natural beauty with the sublime jewels she has carefully selected.
I wanted to create an alchemy, nestled at the foot of the impressive Mont Blanc granite, surrounded by the major brands from the Place Vendôme and the Rue de la Paix who are the movers and shakers in this bright and shiny world.

I hope I have succeeded in sharing what I feel is the heart and soul of Lucie F.

10 am - 1 pm 2:30 pm - 7 pm
3 pm - 7 pm